HYGIENE: FASINA sensitizes Students on Personal Hygiene in Adamawa
The Forum of Adamawa State Indigenes in National Assembly FASINA in collaboration with Universal Basic Basic Education Commission UBEC has sensitized Primary School pupils and junior secondary schools students on Personal Hygiene in Adamawa state.

The forum similarly distributed Hygiene kits to the students in Shelleng, Demsa, Mubi South, Michika, Gombi and Fufore local government areas.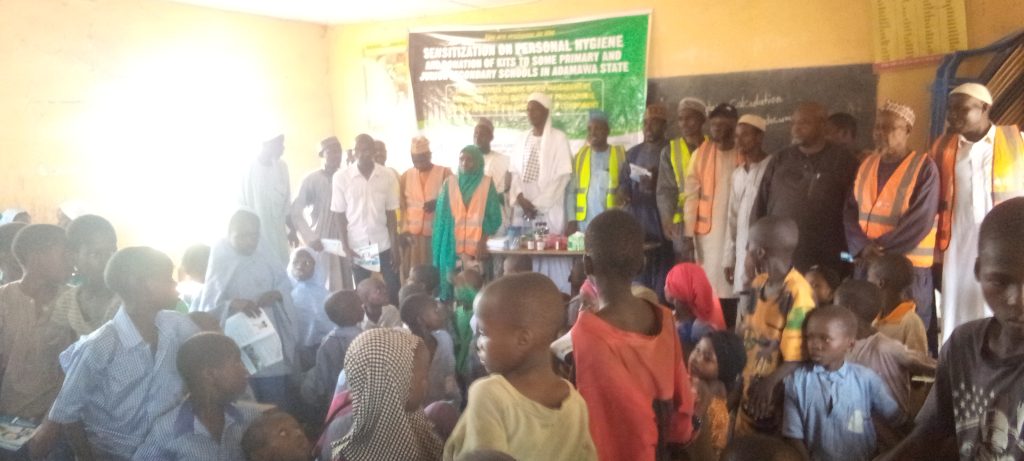 Speaking during the grand finale of the one of the members of forum, Khalid Umar stressed the need for pupils and students to ensure regular hand washing, bathing at least two times,brushing of teeth and sweeping environment as well as knowing the menstrual hygiene for female students among others.

" We are the indigenes of Adamawa State working in National Assembly who want to contribute our qouter to our state" he said.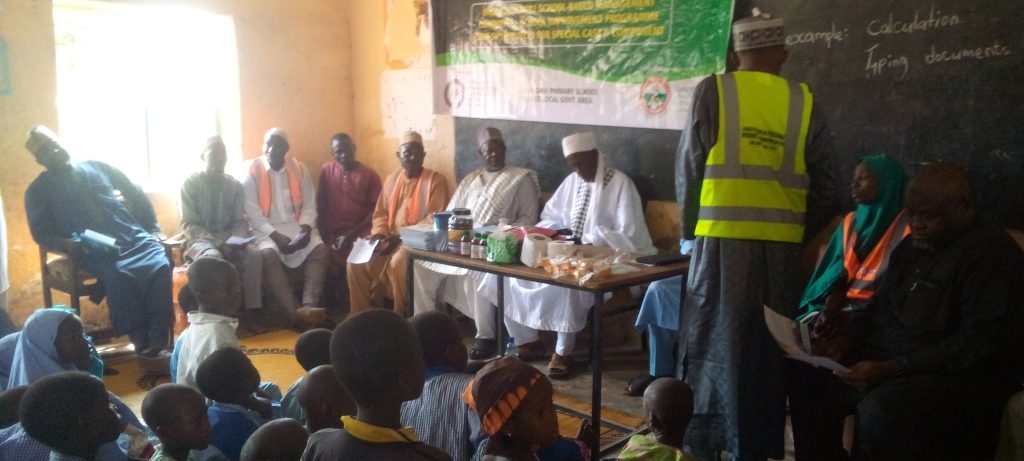 According to him, the forum in conjunction with UBEC decided to initiate the programme to teach the younger once on personal hygiene to prevent the spread of infectious diseases.

He said maintaining a high level of personal hygiene will help to increase self esteem and confidence adding poor personal hygiene risk transfer of contagious diseases.
Khalid encouraged parents and guidance to closely monitor the personal hygiene of their children to protect them from diseases.

Speaking, one of the members of the forum, Aliyu Bazza said the exercise is targeting two hundred pupils across the six local government councils benefitted from the programme.

Speaking seperately, the Head masters of the schools visited by the group, appreciate FASINA for the gesture and solicited for more assistance in their areas of insfrasturacture for development of education in their respective areas.

Recieving the FASINA Team in his palace, the District Head of Bodwai in Shelleng local government area Alhaji Abubakar Ibrahim lauded the FASINA and UBEC for the initiative and urged his subjects to inculcate personal hygiene habit among themselves for protection from diseases.

Items distributed to the pupils include, toilet paper, pad, exercise books,soaps, anticeptive and set of mathematical set.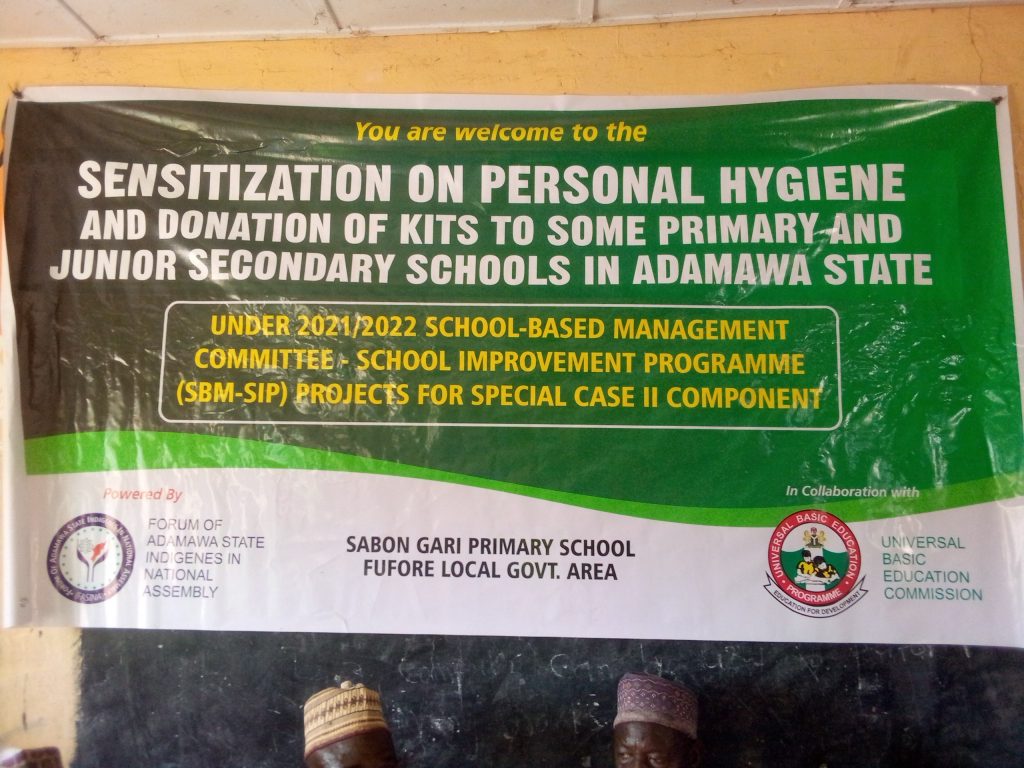 Among members of the FASINA who embark on the sensitization tour are Welfare Secretary of the forum Malik Medugu DG and Engineer Musa Garba Tumba.